This box's contents can help keep little ones healthy, active and boost their immune system daily.
Supports Cognitive and Brain Health, Strengthens Immune System, Builds Body's Defense System Naturally, Supports Digestion, Supports Energy.
Keep your little ones healthy, active and boost their immune system daily with this convenient box!
*Waiting on Benefits Text
Multivitamin, Probiotic & Omegas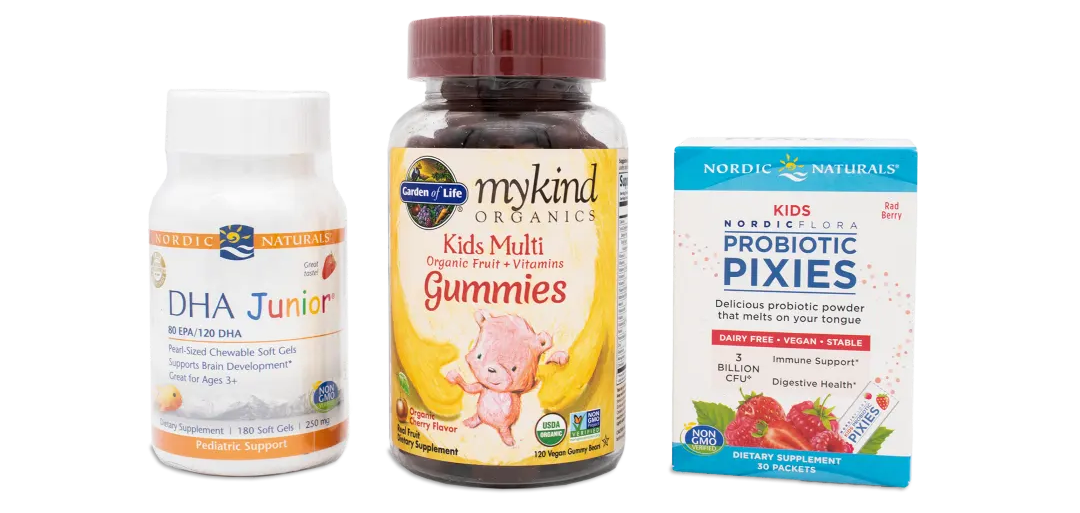 Rest assured that you will receive pure, natural, high quality products with clean ingredients that you can trust. All products have been tested for purity and are non-gmo. It's important to know what we are putting into our bodies and that's why Wholistic VIP makes sure you are getting clean, high quality products for your health regime!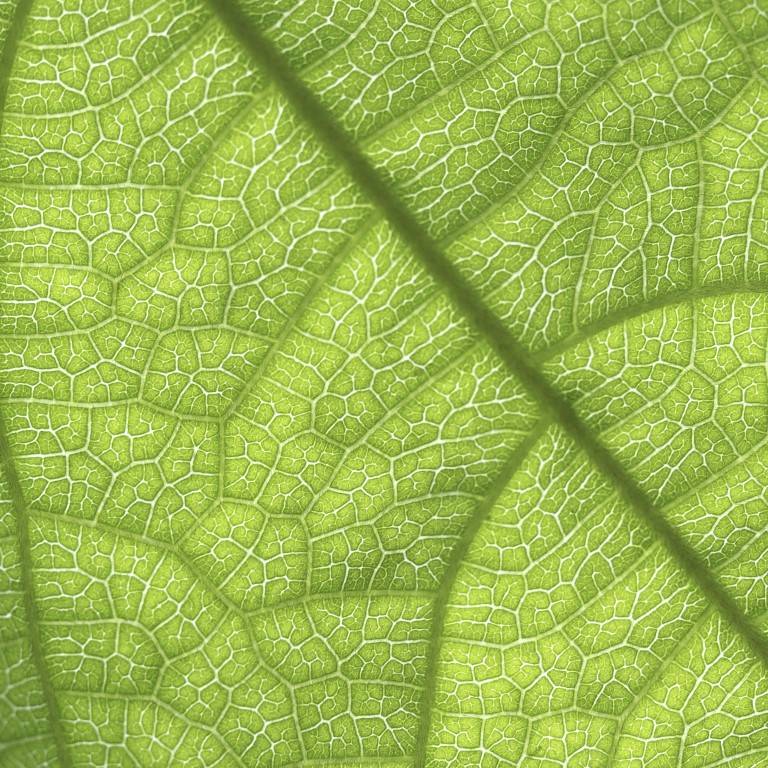 Multivitamin Gummies - My Kind Organics, by Garden of Life Be Kind
Only the best for your kids, mykind Organics Kids Multi Gummies are Certified USDA Organic and Non-GMO Project Verified fruit and vitamin gummies. Made with nine organic whole fruits in every bottle—no synthetic vitamins—mykind Organics Kids Multi Gummies come in two yummy flavors; organic fruit and organic cherry. Each chew is made with pectin from non-GMO apples and organic orange peel—no pig gelatin.
The mykind Organics line of gummies is a true health crusader, ditching the conventional vitamin gummy course by steering clear of processed sugars and syrups, artificial colors and flavorings, animal products, and GMOs. With Garden of Life's clean gummy technology, there are no "candy" ingredients, no pig gelatin or corn starch. You can rest assured you are receiving a true, whole food vitamin fruit chew that not only is good for you, but is great-tasting! They are Certified USDA Organic, Non-GMO Project Verified, Certified Vegan, Certified Gluten Free and Kosher.
mykind Organics Kids Multi Gummies Benefits:
Essential vitamins & antioxidants for kids' health

Contains 800IU Vegan D3

Nut Free
Made with only whole food ingredients, mykind Organics Kids Multi Gummies have essential nutrients and antioxidants to support kids' health.
Probiotic - Nordic Naturals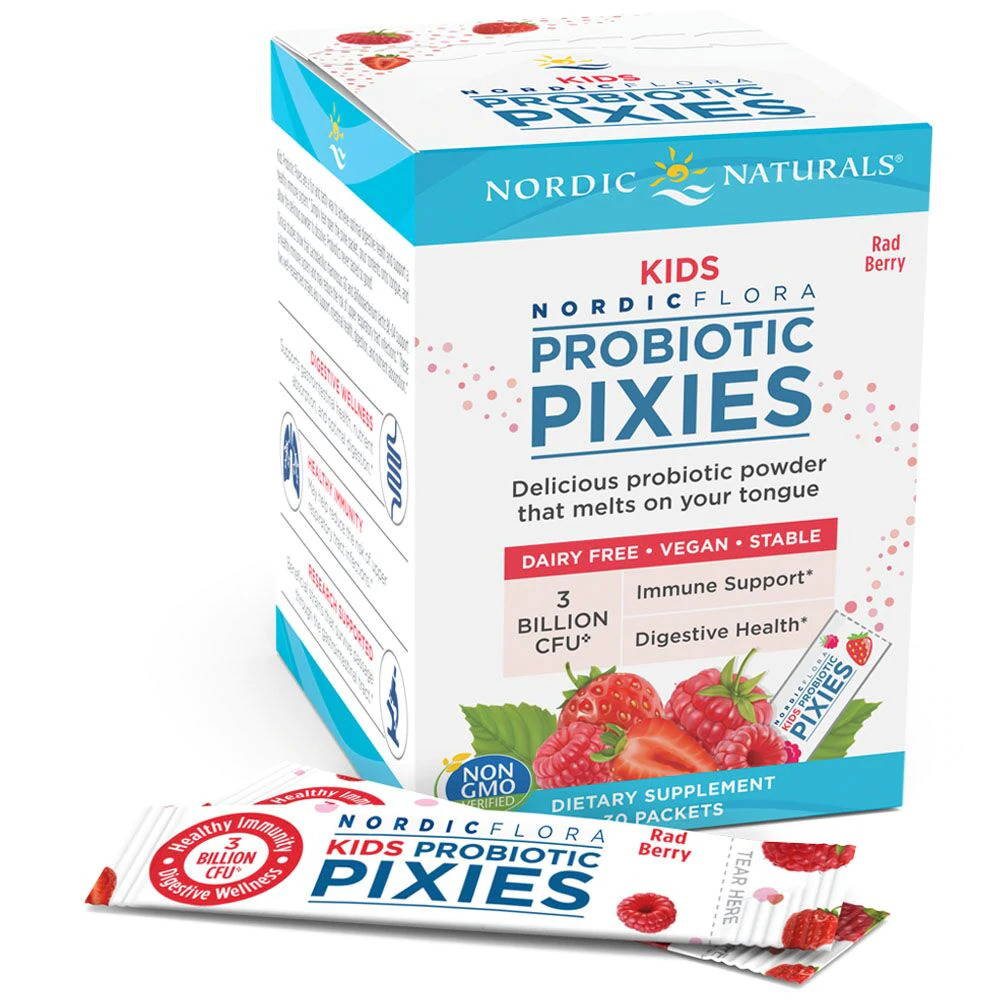 Kids Probiotic Pixies are a fun and tasty way to get the probiotics children need for optimal wellness.* Simply tear open the pixie packet, pour contents onto your tongue, and allow the delicious, berry-flavored powder to dissolve. Probiotics never tasted so good! Clinical studies show that Lactobacillus rhamnosus GG and Bifidobacterium lactis BL-04 support a healthy immune system and may reduce the risk of upper respiratory tract infections.* These two well-researched strains also support intestinal health, digestion, and nutrient absorption.* The single-serving-size pixie packets need no refrigeration, and are perfect on-the-go additions to lunch boxes or bags. Gluten-free, dairy-free, and allergen-free, with no artificial flavors, colors, or preservatives.
Like everything Nordic Naturals makes, Kids Nordic Flora Probiotic Pixies is non-GMO and third-party tested for potency and purity.
For ages 3+

3 billion CFU

Delicious rad berry flavor

Promotes overall digestive and immune health*

Helps reduce the risk of upper respiratory tract infections*

No artificial colors, flavors, sweeteners, or preservatives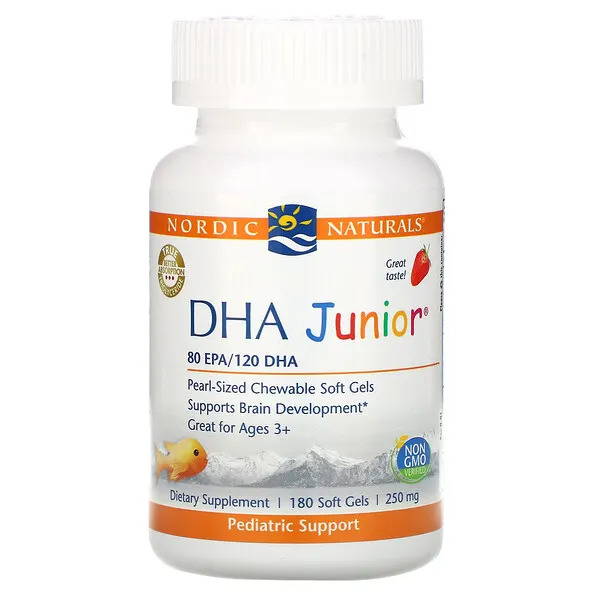 Fish oil gummies to support brain development and immune system function.* Looking for an easy way to get your kids excited about taking their fish oil every day? Look no further. Nordic Natural's award winning Children's DHATM product line is known as the most kid-friendly source of brain-building omega-3 DHA available, and these delicious zero-sugar Children's DHATM Gummies are no exception.* Combining the potency, purity, and freshness of Nordic Naturals omega-3 fish oil with the bright and clean, tropical punch taste of a fun-to-eat gummy means happy kids - and even happier parents. Wild caught. Pure. Friend of the sea certified. Superior Triglyceride form. Every batch of Nordic Naturals fish oils is tested by a third party certified lab for environmental toxins, including heavy metals. All fish oils are in the triglyceride form and surpass the strictest international standards for purity and freshness.
We believe in transforming lives and health through high quality nutrition and convenience. We help take the hassle out of living a healthy lifestyle so you can thrive!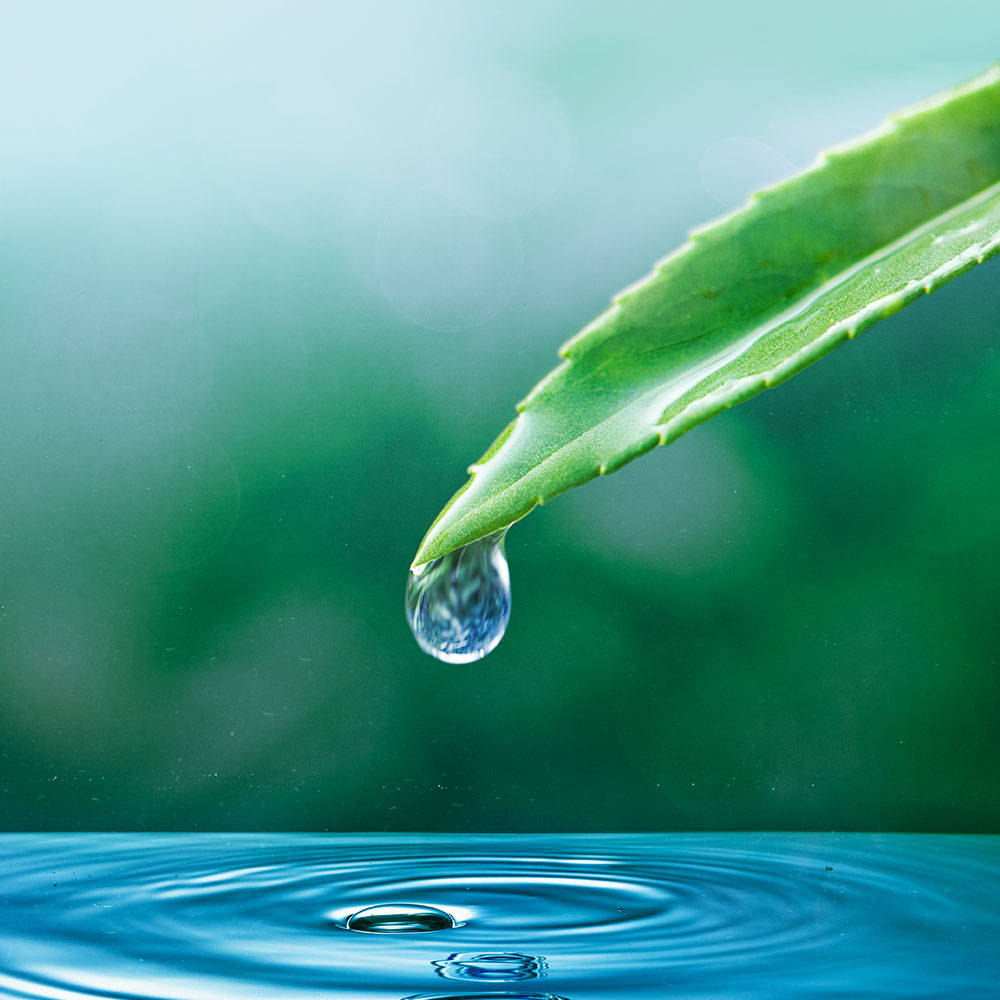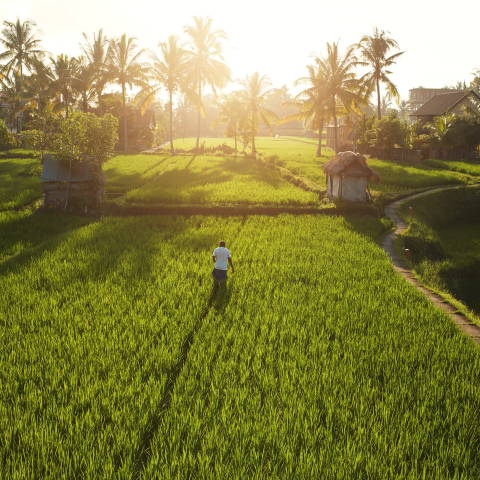 Ingredients You Can Trust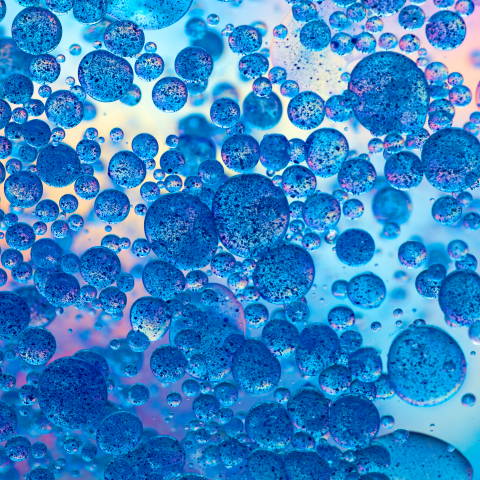 Sign Up For Emails + Promos!